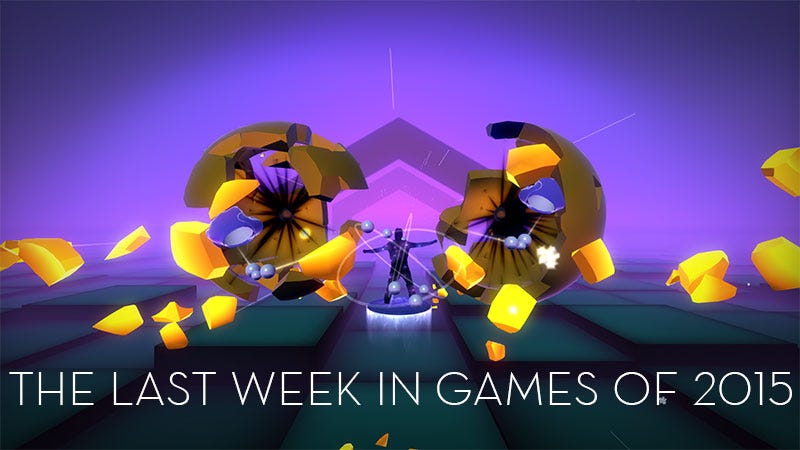 That's a wrap, everybody. Hit the streets. You don't have to go home, but you can't stay in this year.
Wednesday, December 30
Beatsplosion for Kinect — Xbox One Digital
Coming Soon
Tuesday, January 5
Amplitude — PS4 Digital

Hardware Rivals — PS4 Digital

Volume—Vita Digital (Cross Buy)

Did I miss anything important? Anything you're looking forward to on Steam or mobile? Sound off in the comments section.