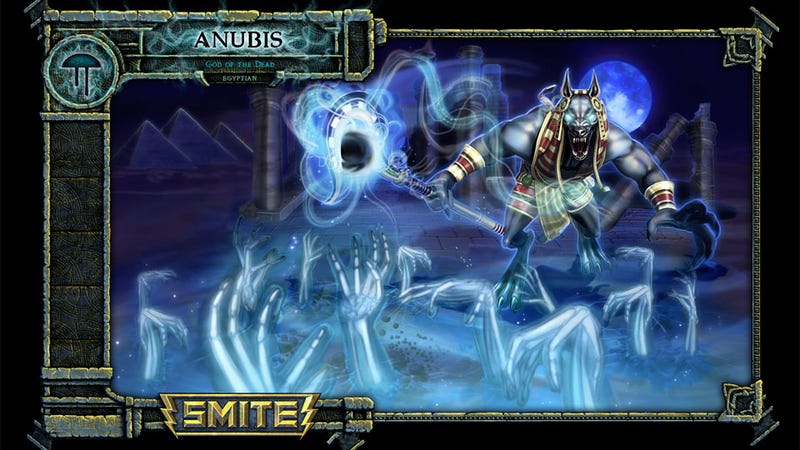 Who would win in a fight, Zeus or Anubis? Hi-Rez Studios, the creators of Global Agenda and the upcoming Tribes: Ascend are taking a divine stab at the defense of the ancients genre with Smite, full-on arena battles between mythical gods.
Hi-Rez sure has their hands full these days, between running their free-to-play MMO shooter Global Agenda and steering the future of the Tribes franchise. Looks like the developer isn't averse to taking on more work, however, as they announce the development of Smite, a free-to-play online battle between mythical beings.
Powered by the Unreal 3 Engine, free-to-play Smite will allow players to take on the role of their favorite mythical gods (as opposed to the non-mythical ones) in online arena battles "inspired by" DoTA-style battles. It looks like the actual combat will lean more towards action than the point-and-click real-time strategy genre that spawned DoTA in the first place.
"As a studio and as gamers, we love competitive multi-player games that reward teamwork and strategy", says Todd Harris, Hi-Rez Studios COO. "With SMITE, we draw inspiration from DoTA-style RTS titles, but leverage the Unreal 3 Engine to introduce original action oriented combat mechanics, great graphics, and a mythology-themed setting.
Keep an eye on official Smite web page for more details on this latest clash of the titans.
And if you were curious, the answer is Anubis. Egyptian god of the dead or just a fuzzy puppy? Your choice!