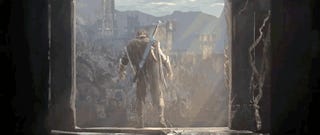 Days before the Q4 release rush, Middle-earth: Shadow of Mordor lands with critical acclaim from Kotaku, joined by Forza Horizon 2 and Persona 4 Ultimax. The already-contentious season pass for Shadow of Mordor is also available.
Over on our Movie and TV Calendar , Transformers: Age of Extinction is the big release this week, coming in Blu-ray, Limited Edition Gift Set, and Steelbook variations.
As always, we want to hear about what you're looking forward to in the comments.