The original developers of the FlatOut racing series have released an update on their new game. Apart from some (great-looking) footage of cars crashing into things (and each other), there's also the fact that even though it's still called "Next Car Game," there is now a pre-order option. You might wonder why.
These Great Fortnite Creative Maps Show Us What's Possible
In the video, Bugbear Games producer Joonas Laakso, first of all, describes what their Next Car Game will be like—a racer with the unpredictability of FlatOut, the customizable car fleets of Street Rod, and the tactical damage system of Destruction Derby. He goes on to explain why development is taking so long: "We wanted to make this game for years," he says. "For the past years, we've been talking to publishers, and we feel like they don't get it. They want to make it appealing to the mass market."
"The publishers are telling us that there is no market for this kind of game, this raw racing game that we want to deliver," Laakso continues, "but we've been talking to the fans and we hear your message. The publishers don't know how it is." And that is where the community, and pre-ordering, come in.
G/O Media may get a commission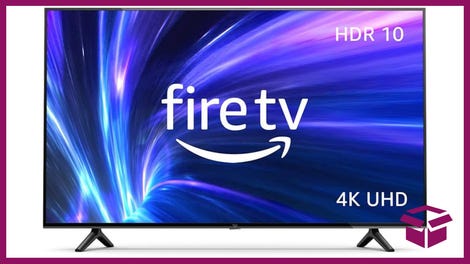 42% Off
Amazon Fire TV 50" 4K Smart TV
Over at the game's official website, the team opened up a somewhat Kickstarter-like tiered pre-order page, with the most basic $25 tier netting you a wallpaper pack, the finished game early next year, an early build late this year, and a playable "sneak peek" whenever they hit 10,000 customers. It's an optimistic target, but judging by how the game looks now, they have every right to be optimistic.
Next Car Game - Pre-order now! [BugbearGames@YouTube]
Next Car Game [Official Website]
Questions? Comments? Contact the author of this post at andras-AT-kotaku-DOT-com.