This morning Kotaku pushed live a little (but very hard-won) update to our code that most folks probably won't even notice. But for more dedicated readers and those with older web browsers, these changes should help to soothe at least some of the wounds inflicted by the redesign.
You can finally share links on Facebook and whatnot—with normal results! We've rejiggered our URL structure by removing the "hashbang" (#!) that appeared in URLs after the redesign. This will allow thumbs and excerpts to show when you paste a Kotaku link into Facebook, Reddit, Stumbleupon, and other social networks.
Users with "legacy" (read: old) browsers will once again be able to enjoy Kotaku at its full strength. It's been touch and go, we know. That includes an updated, cleaner version of the Blog View, as well. (Click the button in the title bar to switch between views.)
The code changes mean that we'll be able to launch our new mobile and iPad versions of the site in the very near future. I've seen them. They're a huge improvement. But let's not talk timelines yet; just writing this post could jinx it all.
International redirects should now work properly, instead of routing you around in an endless loop between local and U.S. defaults.
If you're still having problems with these issues or something new pops up (yay), please send a note to our help desk with your browser name, version number, and operating system (and a screenshot of the problem, if you can). There are real live people there waiting to assist you. Or at least alive enough. They're mostly alive.
I know it's taken us a long time to make even these what-appear-to-be-small tweaks since the redesign. But the good news is that our tech team have been banging their knuckles in the backend for over two months making fundamental architecture changes that will make further improvements to the site appear at an ever increasing pace. (God and Hungarian overlords willing.)
G/O Media may get a commission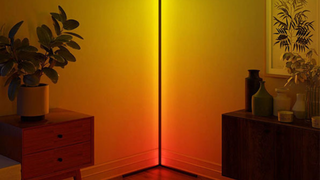 Save 60%
Minimalist LED Corner Floor Lamp
We appreciate that you've stuck around through this admittedly stormy time. And don't hesitate to let me know about further tweaks and improvements you'd like to see.