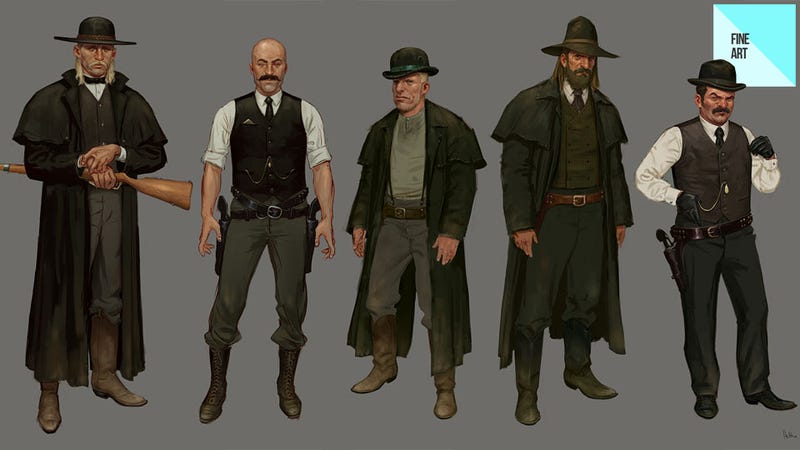 Fine Art
[Fine Art](https://kotaku.com/c/fine-art) is a celebration of the work of video game artists, showcasing the best of both their professional and personal portfolios. If you're in the business and have some art you'd like to share, [get in touch!](mailto:plunkett@kotaku.com)
Hethe Srodawa is a concept artist who works at Trion Worlds on the developer's long-coming collaboration with the SyFy channel. Which is cool! But it's not why we're here today.
We're here because Srodawa used to work for Rockstar, and contributed art to games like Red Dead Redemption, Max Payne 3, LA Noire, Agent and even Grand Theft Auto V.
Sadly, as is often the case with video game concept art, much of his work from those projects is unavailable. All except one. Red Dead Redemption.
One of the big reasons the Western adventure, which won our 2010 Game of the Year Award, was such a hit because its interpretation of the place, and time, felt dirty and real enough to let the player lose themselves in history.
So getting a look at its concept art like this is a real treat.
To see more of Srodawa's work, head to his personal site.
Fine Art is a celebration of the work of video game artists. If you're in the business and have some concept, environment or character art you'd like to share, drop us a line!