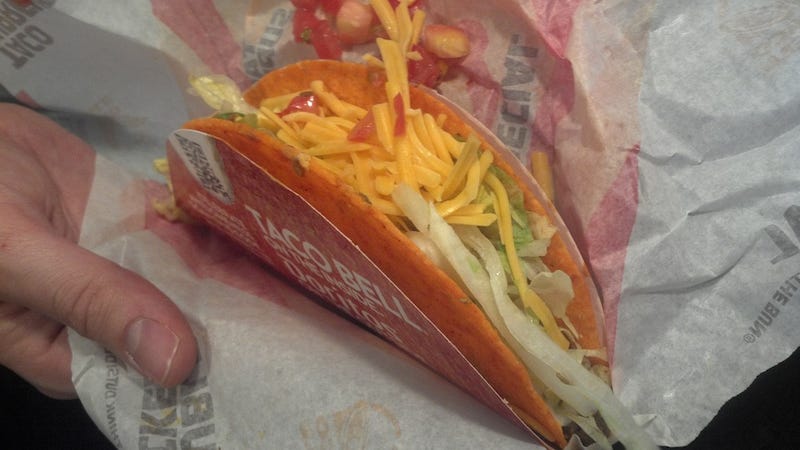 We get a bunch of weird things in the office, especially because we share the editorial space with our sister sites, like Gizmodo for instance. Today, Taco Bell brought Gizmodo a stack of boxes filled with a dozen tacos each. But these aren't just any tacos. No. These tacos are wrapped in a Dorito chip shell.
The stench of cheese and clogged arteries has never been greater in our NY headquarters. And with that, let's start this open thread in which I take over for Mike who has been taking over for Kirk.
And I'm out folks! Have a good weekend.