SNAPSHOT | TOKYO, JAPAN: Commuters take to the streets, walking home after train service in Tokyo was suspended due to today's earthquake. (Photo by Koichi Saito/Getty Images)
---
Wake Up, Kotaku
---
Earthquake Crisis Brings Out the Best In Japan's Gaming Greats About 2:45 p.m. Japan time today, an earthquake measuring 8.8 on the richter scale rocked the island nation. A devastating tsunami followed, rolling over cities, enveloping towns. Reports now put the death toll at 300 to 400, with at least another 350 missing.
G/O Media may get a commission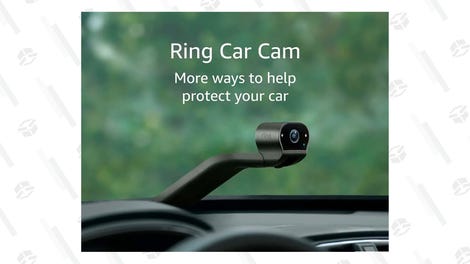 ---
Nine Guys, Giant Mechs And 2011's Sexiest Indie Game Two days ago, nobody had ever heard of Hawken, nor its developers Adhesive Games. What a difference an amazing debut trailer makes.
---
The Guild Wars 2 Thief Is A Rogue Like None Other Most massively-multiplayer online role-playing games have some sort of rogue class, but none are quite as roguish as the newly revealed Guild Wars 2 Thief. Kotaku spoke to developer ArenaNet about what raises this stealthy stabber above the rest.
---
Microsoft Has Now Spent Over Ten Years In The Console Business Time flies, doesn't it? One day, you're thinking only Sega and Nintendo are capable of building quality, successful gaming hardware. The next, you wake up to find that Microsoft is building a video games console.
---
Why The Heck Is Nintendo Remaking The Legend Of Zelda: Ocarina Of Time ? There must be a reason for it. Turns out, there is. And it's not a Nintendo 3DS cash-grab.
---
Long day. Everything seems fine in Osaka, but like many people, we do have family and friends in northeastern part of the country. We weren't able to get through to my wife's brother, which was worrying, but thankfully, we finally got in contact. If you are trying to get in touch with relatives in Japan, please be aware that the phone lines could be jammed. Hope all readers and everyone else in the country are safe and sound. –Brian Ashcraft
---
We like tips!
Got tips for our editors? Want to show the world your latest creation? Ready to anonymously share an unannounced game? Email us at tips@kotaku.com.
Lost in our new layout?
Click here for the Speak Up or Tips forums. Want a more "blog-like" look? Click the button up top next to "Top Stories."
Get more Kotaku!
Want even more Kotaku? Want to know which of your friends read us? "Like" us on Facebook and follow us on Twitter.