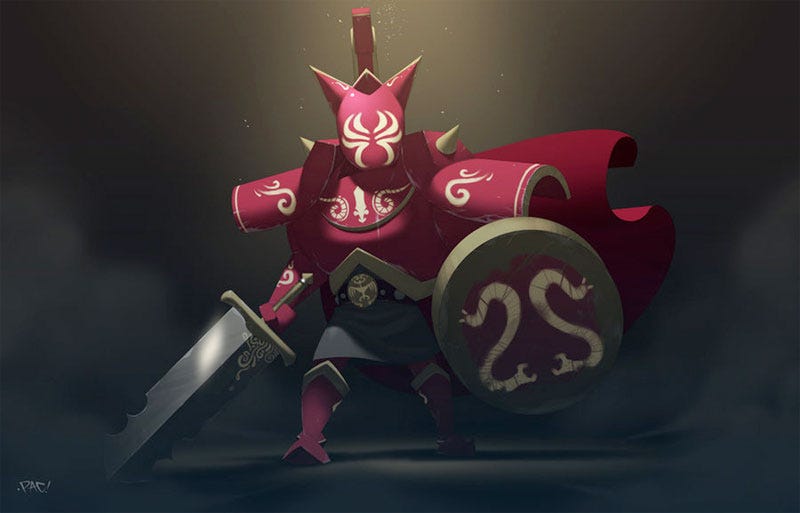 Link's enemy, the Mighty Darknut, received an ass kicking upgrade thanks to Francisco Perez's "Hyrule's Most Wanted" entry for IGN.com.
Related Rampages: Ganon Vs Link | MODOK
Mighty Darknut by Francisco Perez (deviantART)
Need your daily fill of geek eye candy? If so, head over to Justin Page's Rampaged Reality and get your fix. Republished with permission.