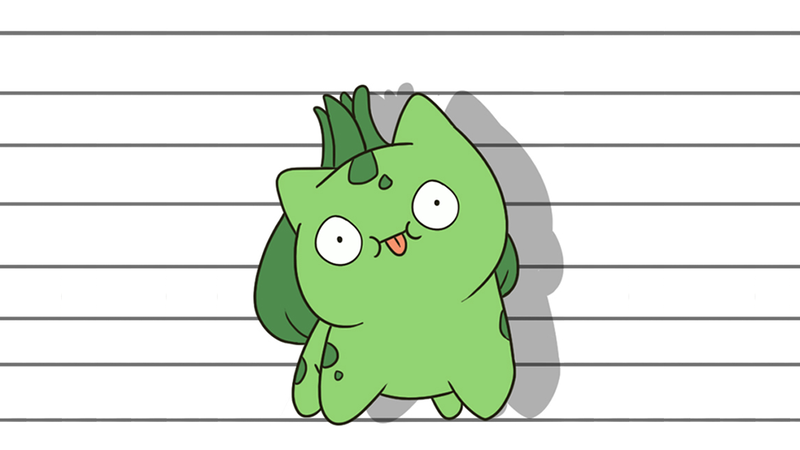 It's been a bumpy, weird week what with Tom Clancy's passing and all the craziness going on in the rest of the real world. The virtual world has been kind of shaky, too, considering GTA Online's struggles. Also I sprained my ankle, so there's that. While all of that is going on, feel free to peruse Kotaku Selects for all our best articles from this weird, weird week.
Are you all gearing up for Pokémon yet? Did you read Patricia's fantastic first impressions piece? If not, you should. Guess where you can find it.
The Poo Brain-ed version of Bulbasaur up there is by Che Crawford. I was gonna go for this as the top image this week, but I thought it might be too disorienting for the front page:
I made it from this silly geek versus nerd rap video.
To contact the author of this post, write to tina@kotaku.com or find her on Twitter at @tinaamini.