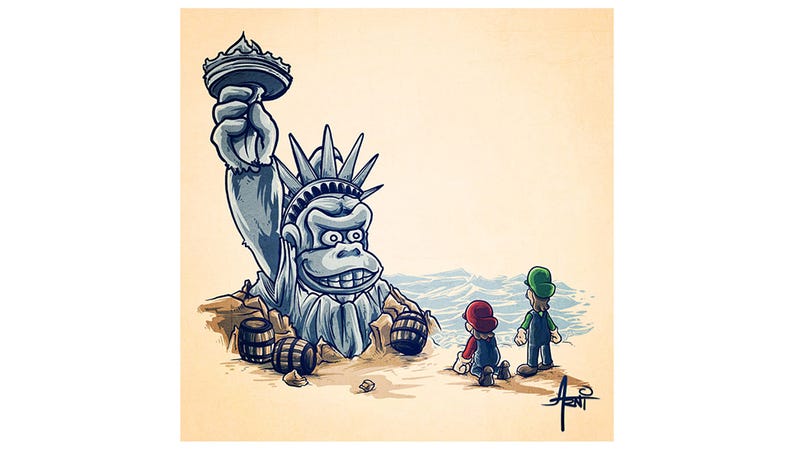 The weekend is here, a time to curse those damn, dirty apes for blowing it all up, but not before we catch up with this week's best stories over at Kotaku Selects.
Artist AlbertoArni paints a picture of a bleak future, where Donkey Kong has triumphed and the entire world is just sand and water levels. He also reminds us that it's about time we went back to the beach.
To contact the author of this post, write to fahey@kotaku.com or find him on Twitter at @bunnyspatial.