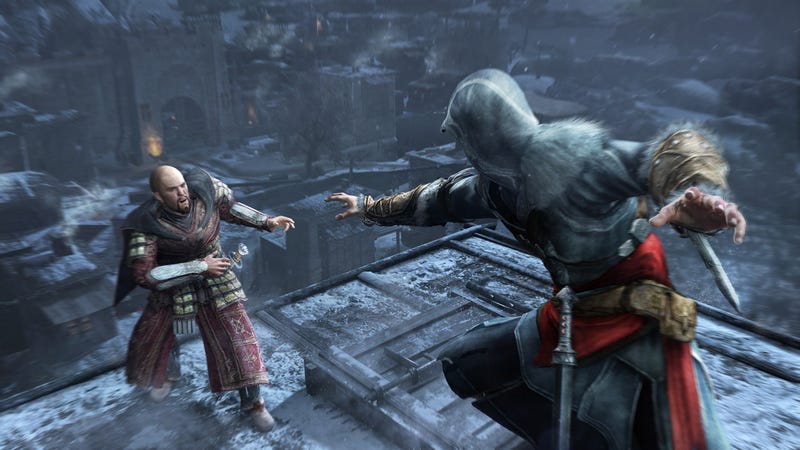 As proven by these Gamescom shots of Assassin's Creed: Revelations, the Assassin's Creed series never looks quite as beautiful as it does through the eyes of the folks that make the screenshots.
When you're actively playing an Assassin's Creed game you're generally far too caught up in the beauty of the action to worry about the beauty of the graphics. That's why glamour shots like these always impress. They work the odd angles, stage the perfect take downs, and basically capture the essence of what you're going to be playing in a single moment, perfection frozen in time.
---
You can contact Michael Fahey, the author of this post, at fahey@kotaku.com. You can also find him on Twitter, Facebook, and lurking around our #tips page.