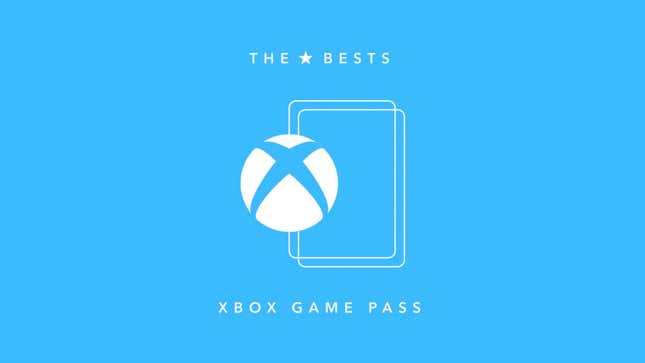 With over 400 games included, Xbox Game Pass continues to be one of the best deals in gaming. Defining the industry, last year Game Pass pushed Sony to finally capitulate and relaunch PlayStation Now as a competitive service, yet one that still feels a few steps behind. For $10 a month, Game Pass gives you access to a Netflix-style library of video games that you can download and play whenever you want. Until, that is, they're cruelly taken away, reminding you that you're always borrowing, never buying.

The scale of the service is pretty daunting at this point, and players can easily end up in that Netflix-like fugue state of browsing but never choosing. We don't want that for you! So below you'll find our picks for the game you'll want to download first, across a broad range of genres.
These are, entirely unscientifically, some of the best games currently on Xbox Game Pass. Some ground rules: We've avoided the most brazenly obvious—your Forzas, your Halos, and so on—seeing as if you have an Xbox, you're probably well aware those games exist and are worth playing. Also, this is a console-only list for now. Members of Xbox Game Pass for PC get access to a similar list that includes most of these games but has some that aren't available on console.