If you, like me, recently dropped a couple hundred bucks on a 3DS XL, you probably have thought about picking up a case to keep it safe. The challenge is finding a case that is even remotely acceptable. For some reason, the majority of non-Nintendo-made 3DS accessories are poorly-made hunks of junk, a problem is compounded by the fact that there just aren't that many accessories out there for the relatively new XL.
Fortunately, there's Waterfield. The San Francisco-based case and bag company has found great success in the past with their high-end electronics cases, notably the Vita case that Luke reviewed (and liked) last year.
I have a cheapo case for my standard 3DS, but I rarely use it because A) the 3DS is so small that if I do take it out of the house, I'd put it in a pocket, and B) for a long time I wasn't playing that many 3DS games on the go, since I'd usually opt for my Vita.
Neither of those reasons apply to the XL: there are now enough good games on the system (particularly Professor Layton and the Miracle Mask and Fire Emblem: Awakening) that I want to take it around with me, and it's big enough that I don't like leaving it in my backpack without a case. The clamshell design and tough plastic almost make me feel fine going case-free, but the exposed shoulder buttons make me think that long-term, a case is probably a good idea.
G/O Media may get a commission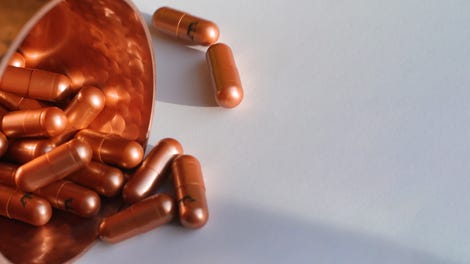 health
The Lyma Supplement
Enter Waterfield. I've been testing their CitySlicker 3DS XL case for the last three weeks or so, and have almost no complaints. You can see me messing around with the case in the video above, and I've included some shots of it below.
(I asked if they still make cases for the standard 3DS, and a Waterfield rep told me that they no longer manufacture them, but they still have a couple left in stock. So, if you'd like a similar case for your 3DS or DSi, shoot them an email and you just might get lucky.)
There are only two downsides that I've found: the case slides the volume down to zero pretty much every time I take the XL out of the case, which is a bit annoying but no big deal. It's also pricy—it costs $49.
Fortunately, you do get what you pay for in this case. The CitySlicker is the welcome high-end video game accessory that actually feels high-end. It'll protect your hardware and let you carry a ton of extra games, headphones, and even your AC adapter. It looks mighty nice, too. If you're planning to play as much Fire Emblem (or whatever else) on the go as I've been, it's just the thing.