If you've heard a young person talking about "fork knife" in the past few days, they not talking about their finishing school curriculum. They're talking about Fortnite.

Fork Knife has been slang for Fortnite for a couple of months, but it didn't truly catch on until April 29th, when Twitter user Kung Fu Renny posted this truly iconic tweet:
Since then, if you search "fork knife" on Twitter, all you see are people making their own jokes about the game, and some people just plain old calling Fortnite "fork knife."

G/O Media may get a commission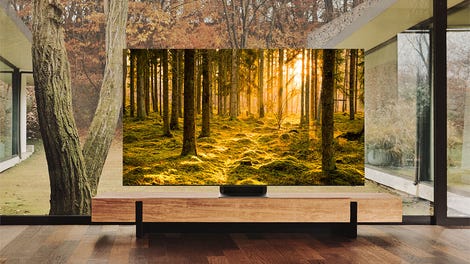 Up to 40% off
Samsung Smart TVs
Kotaku's own Luke Plunkett has even said that he "hasn't said Fortnite out loud in days. Just Fork Knife now." It's gotten to the point where one person has claimed to have overheard a mom trying to buy Fork Knife at GameStop:

When I first saw this tweet, I was like "uh huh yeah sure that totally happened." But then I went to Google and typed in "fork knife" and the top result looked like the aftermath of hundreds of confused parents trying to understand their children.
The results are similar at YouTube, where dozens of players in the last few days have uploaded Fortnite videos with "fork knife" in the title.

At this point, Epic should maybe think about changing the name of their game. Never doubt the power of the youths—they're just plain funnier than you.