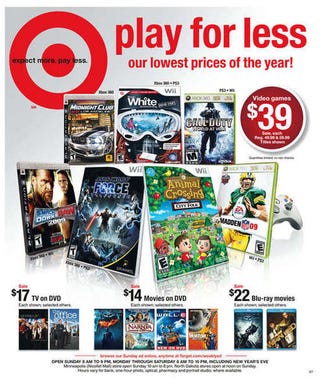 We just received this circular from Target showing off a baker's half dozen deals on games.
The titles are all selling for $40 and coincidentally include Call of Duty World at War, which Gamasutra recently pointed out was getting a price drop to $50 from Activision.
The sale starts on Sunday for Call of Duty: World at War, Shaun White Snowboarding, Madden 09, Animal Crossing, Star Wars: The Force Unleashed, and Midnight Club.