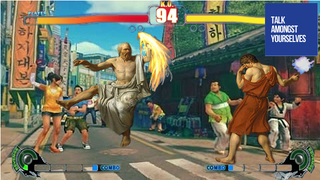 Wednesday? Again? Let's make this day go by faster by chatting about video games, shall we?
Today we've got a newcomer to the TAYpic gallery! Welcome Po5TMAN to the crew, and a big thanks for your fantastic first efforts!
To get your TAYpic featured here, be sure to submit your images to #TAYpics, and please keep submitting until you're out of good ideas, at which time, we recommend you keep submitting anyway. If you still need more instruction, check out this thread for details on how you can be a TAY superstar.