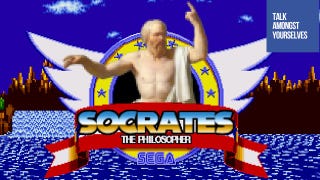 It's Thursday, and if you're anything like me you're suffering from a sudden irrepressible urge to talk about video games with your community. This is perfectly normal. We even have a post just for sudden onsets of such conditions. It's called Talk Amongst Yourselves, and you're already here. Please, converse!
Also, a great big Internet High Five to Black Knight Rebel for today's (really awesome) TAYpic!
To get your TAYpic featured here, be sure to submit your images to #TAYpics, and please keep submitting until you're out of good ideas, at which time, we recommend you keep submitting anyway. If you still need more instruction, check out this thread for details on how you can be a TAY superstar.