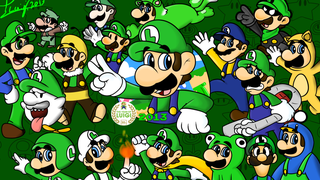 Remember when we thought the Year of Luigi was over? We were wrong. Shigeru Miyamoto has just declared that it is still, in fact, the Year of Luigi, up until March 18, when we will enter the next Year, whatever that may be.
Do it, Time. Add another finalist to your shortlist. We're all counting on you.
The Year of Luigi is almost over, but that won't stop Nintendo from launching yet another Nintendo Direct, tomorrow (Oct 1) at 10am ET "focused on Wii U and Nintendo 3DS games launching later this year." We'll have all the news for you right on Kotaku as it happens.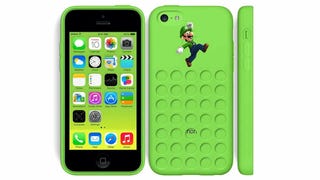 The best thing about 2013 is that it's the Year of Luigi. So it's going to suck when 2014 comes around and it's not the Year of Luigi anymore. Unless...
Despite being his year, everyone's beloved second banana can't keep up with the Wii Fit Trainer on Masahiro Sakurai's new Smash Bros. screenshot. Or is that some sort of an attack move disguised as an excercise?
I'm not sure Chicago commuters were ready for those huge, hypnotizing eyes when Luigi greeted them on the city's L train, rebranded as the "Luigi" yesterday to celebrate the character's 30th year. He spent the day seeing the city, enjoying its deep-dish pizza, and riding its famous elevated rail line.