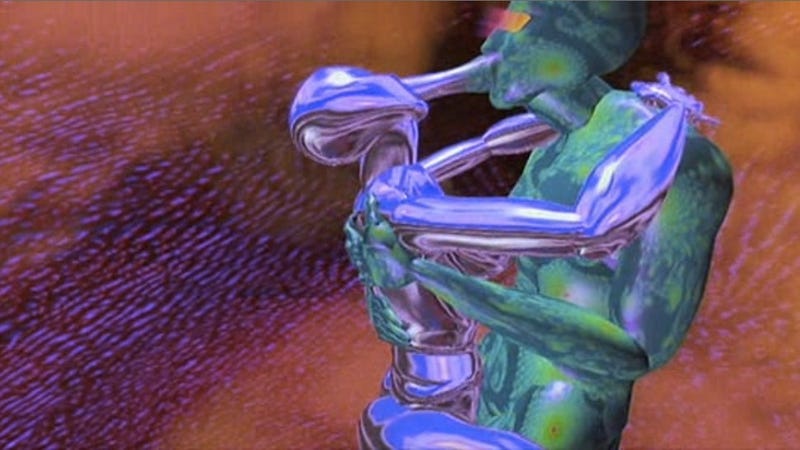 The moment we get immersive virtual reality, you know what people are going to use it for: the same thing we've used every other new technology for. And as long as movies have depicted virtual environments, there have been ridiculous VR sex scenes. Here are the most bizarre and hilarious VR hookups of all time.
The next installment in J.J. Abrams' re-imagining of Star Trek is out in a couple of weeks, promising all kinds of gut-wrenching tragedy and hard-won vengeance. The tie-in game acts as a prequel for Into Darkness and is a co-op experience where Kirk and Spock team up to battle the Gorn.
I spent an hour Friday afternoon playing around with Shatoetry, an outrageous new iPhone app that lets fan construct sentences and phrases using the distinctive dramatic voice of Mr. William Shatner. Using the odd assortment of words contained within the app I made Captain James T. Kirk say some truly outrageous…
Wrapping up a panel on Star Trek: The Captains, William Shatner's documentary about the leading men of the Star Trek universe, Capt. Kirk rose to reprise the most famous four-letter word in Trek history, the subject of "The Long Khan,", a documentary about the meme which premiered earlier this month on EPIX.