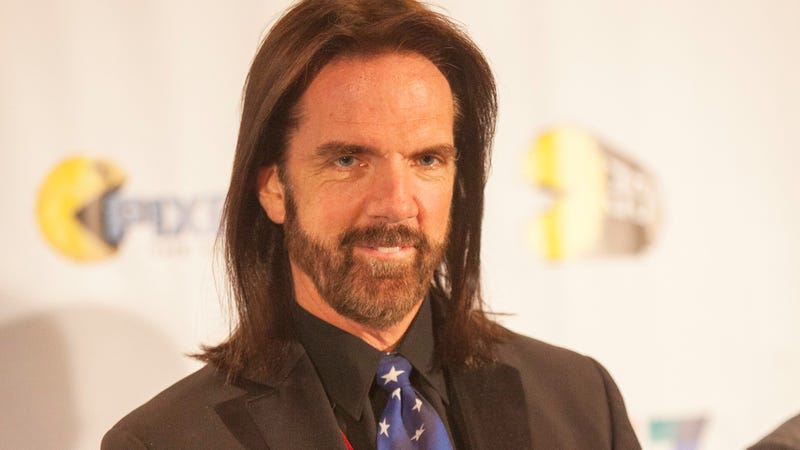 A prominent Donkey Kong forum has removed some scores supposedly earned by legendary arcade game player Billy Mitchell after evidence that there was possible foul play. Mitchell's scores, which had set world records in Donkey Kong and Donkey Kong Jr., had been recognized by the forum for eight years.

The Guinness Book of World Records has confirmed to Kotaku that it has removed Todd Rogers' record Dragster high score from its database, as well as his record for the longest-standing video game high score, following Rogers' disqualification from the Twin Galaxies scoreboards yesterday.

In 1982, video game score-chaser Todd Rogers supposedly set a world record time of 5.51 seconds in the Atari 2600 racing game Dragster. Last year, speedrunners called that score into question. After a lengthy arbitration process, Rogers' score was removed from Twin Galaxies, an organization that tracks video game…
The current world record for the Atari 2600 racing game Dragster is 5.51 seconds. Thirty-five years after it was set, nobody has beaten or even tied it on official leaderboards. One speedrunner who has examined the game's inner workings believes that world record to be impossible, but the game's creator thinks it's…
On February 4th, 1999, one of the greatest hoaxes in video game history began. The Zelda fandom was shock by a player claiming to have found the Triforce in Ocarina of Time. Ariana Almandoz, a gamer from Colombia, had all the details, but she wasn't quite ready to share them with the world. Through vague hints and…
Here's an interesting look through video game history from Redditor and Imgur user zadoc, who posts a picture of every control pad he has in his extensive collection.
We've seen plenty of timelines that put video game release dates in order. And recently, we've begun making timelines that put video game news in chronological order. But what about the timelines inside the games? The years over which the game's story takes place? Has anyone ever chronicled those?
As the cultural impact of gaming becomes more apparent to societies where the hobby was once considered as something only children and 'older children' participate in, groups are understandably taking steps to help preserve the rich legacy of video game culture. To that end, academics at Nottingham Trent University…