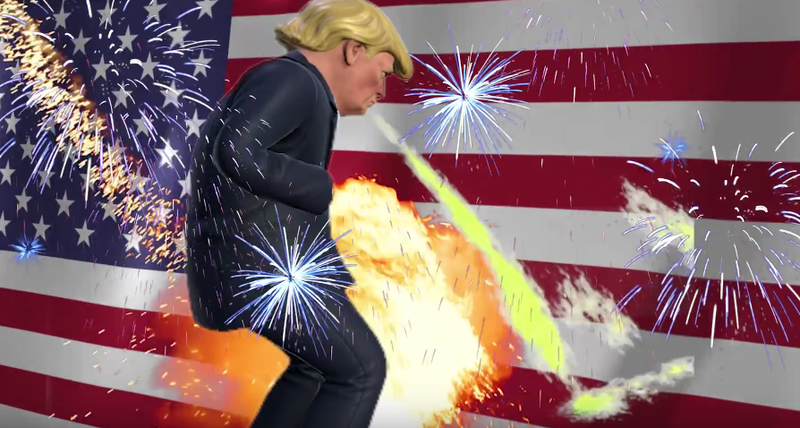 For most of the election, many people thought Donald Trump was a joke, or at least someone who had no chance of being President. It's no surprise, then, that many video games that featured or added modes involving Trump treated him that way, too. The creators of those games talked to us about the intent and impact of…
Get ready for some indie-friendly gore, PS4 gamers. Sony just announced that Surgeon Simulator is coming to its current-gen console on August 12th. I wonder how the game's famously difficulty controls are going to work on the DualShock 4...
And so the speculation continues! The other day, we wrote about a Half-Life 2 update that featured Korean audio. It was a mistake according to Valve, and they fixed it—but that didn't stop fans from freaking out. Now fans found something else that looks suspicious in a different game, Surgeon Simulator 2013.
The medic might've lost his medical license, but that doesn't mean he can't lend his medical expertise out on the battlefield...or in this case, the surgery room. Previously limited to the Meet the Medic video, now we have a chance to poke around the Heavy's internal organs in Surgeon Simulator 2013 thanks to an…
In celebration of Surgeon Simulator 2013 and the indie sensation that it has become: the most disgusting cake you have ever wanted to eat. Mmmm disgustlicious. Uncensored image follows.