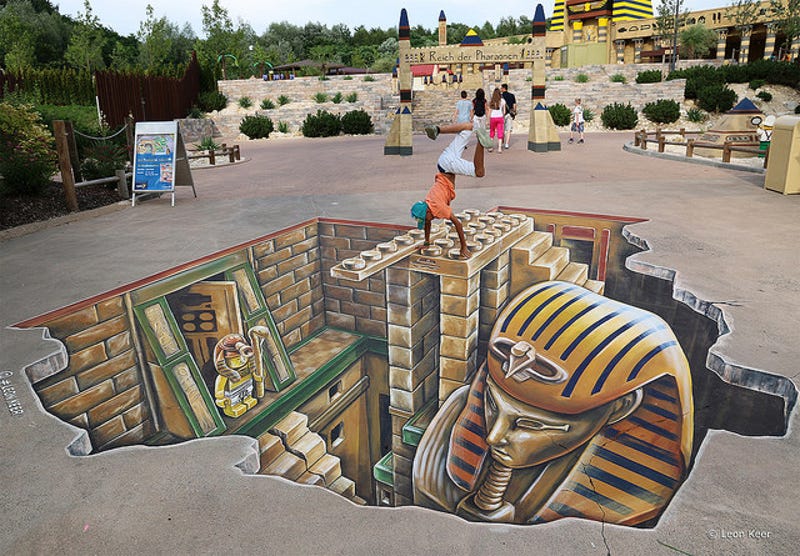 Leon Keer's latest 3D chalk art creation is this Egyptian-themed illustration at Legoland Germany:
"The Consumer" in Germany by SHOK-1.
Careful, Don't Fall In: This amazing chalk drawing of a Monopoly board by Leon Keer may look like it contains a deep, deadly pit, but that's just perspective screwin' with ya. More pics of the work—made for the Victoria International Chalk Art Festival in Canada—after the break.
Take a look at this awesome graffiti found in the streets of Paris. A down and out Ryu from Street Fighter is added to that empowering image of Muhammad Ali's quickly-won 1965 heavyweight championship rematch against Sonny Liston, which these days you may see more often on the walls of college students than of boxing…
Multi-media collective iam8bit knows how to advertise itself: slyly, theatrically and with neat, removable swag.
Cup-in-the-fence tribute to Mega Man, on a bridge straddling an overpass, parts unknown. The makers (not the photographer), spray-painted the cups to make the mosaic. More detailed shots can be seen here.