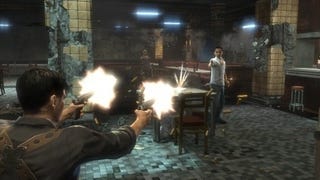 The director of action classics like The Killer and Face/Off, John Woo also dipped his big toe into video games with John Woo's Stranglehold, a Midway title that was a sequel to his flick Hardboiled.
Stranglehold, the Midway video game with John Woo's name slapped on it, is getting a movie version. He won't be directing, but rather, producing. And don't look for it shooting up theaters anytime soon!
It's already been announced that the Stranglehold movie won't be directed by Hong Kong filmmaker John Woo. Instead, the still-in-production-film will be helmed by Stephen Fung and isn't a Hard-Boiled sequel.