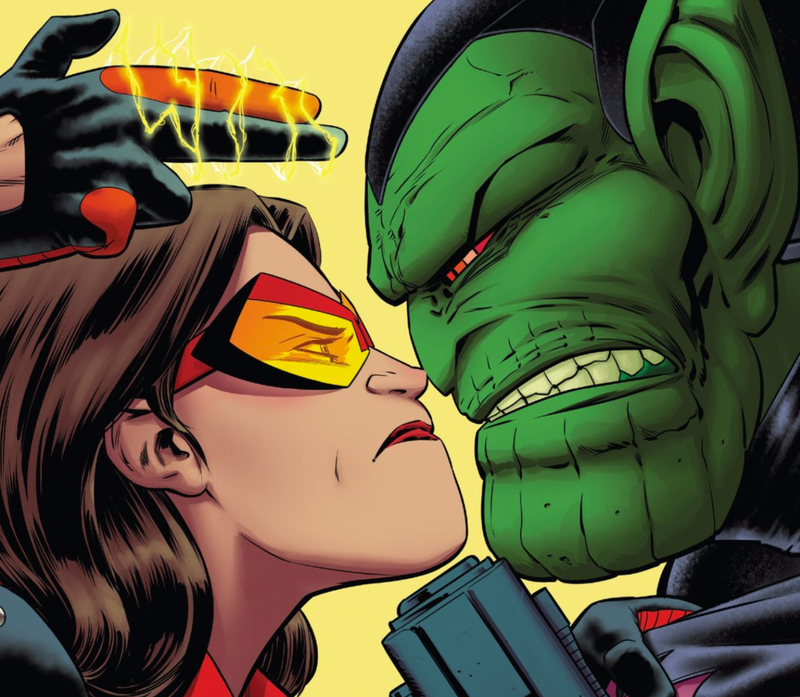 Spider-Woman is in the middle of a very fun, unconventional storyline right now, which centers on the pregnancy of its lead character. And the series' charms are greatly increased by the excellent art on its pages.
Skintight suit with very specific contrasting panels. Poses and artists chosen to highlight her body. Pheromone powers that made her control dudes. Once upon a time, Spider-Woman was a Marvel Comics character that was seemingly tailor-made for ogling and creepy fantasies. She's mad pregnant now, though. So, yeah,…
Whoa. We've been getting dribs and drabs of reveals for Marvel's upcoming universal reboot over the past week, but it looks like the jackpot has just hit: Comics retailers across the world have received previews for 45(!) of Marvel's new series, and it sounds like it's a whole lot of crazy.
The image below, courtesy of The Oatmeal, is mildly NSFW (if clothed cartoon penis bothers you, then back away now) is a perfect summation of what's wrong with the variant Spider-Woman cover.