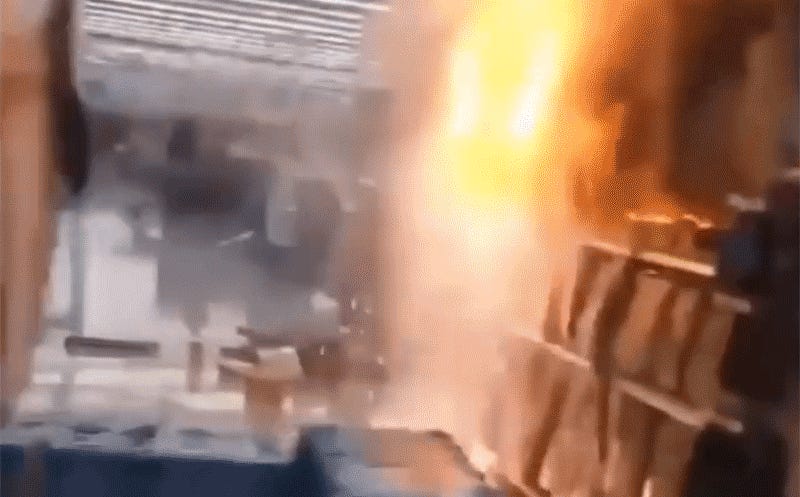 Not treating fireworks—aka unlicensed explosives—with the respect they deserve is one of the most dangerous thing you can do. So after a couple of pranksters in Phoenix, Arizona, thought it would be funny to start a chain reaction on a shelf full of fireworks in a Walmart, humanity has reached a new low.

Coming as a surprise to no one who's seen the original Star Wars trilogy, yesterday the Consumer Product Safety Commission issued a recall for a Darth Vader infant bodysuit that poses a potential choking hazard. Obviously.
This is a map of everywhere I've been for nearly the last year. Everywhere. I didn't carry around a special tracking device. The FBI isn't sending goons in unmarked vans to track me. All I did was use an iPhone. And if you have an iPhone, you're being tracked right now, too, whether you like it or not.
$300,000 worth of federal funding in Kentucky is being spent on an interactive computer program designed to warn parents and children of the dangers of online predators.
Here I am trying to get my girlfriend to let me play Halo 3 online with her 8-year-old son and USA Today has to go and release another sexual predators using video game consoles to get to your children story. The story, titled "Predators use gaming consoles to 'get foot in the door'", details several cases in which…