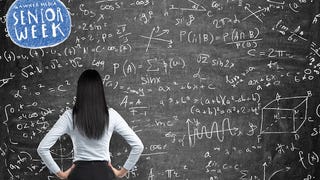 In honor of Gawker Media senior week—our final week of independence as we prepare for wonderful new buyers—the staff of Kotaku got together and started talking about all the things we've always wanted to do. I just kept coming back to one thing: review scores.
"Your Washington post for Christ's Sake , not a 12-year-old's diary," reads a recent internet petition about Uncharted 4. "Treat the game with professionalism and respect."

Bugs in Fallout: New Vegas might have eaten your save file. Maybe they took away a few hours of progress, or forced you to reset a couple of quests. Maybe game-crashing bugs pissed you off to the point where you wished you could get your $60 back. But they probably didn't cost you a million dollars.
Today, the gaming website Eurogamer announced plans to ditch review scores, joining outlets like Kotaku and Rock Paper Shotgun in Fighting The Good Fight against the arbitrary and meaningless quantification of video game quality.