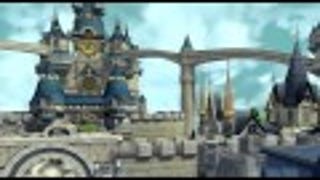 The North American version of Ragnarok Online 2, the sequel to Gravity's massively popular 2003 MMORPG, is now in open beta. Registration happens here and the client can be found here. Above is the official trailer from a month back.
Ragnarok Online, Gravity Co.'s massively multiplayer online role-playing game, has been going strong for more than a decade, driven by the free-to-play model, simple gameplay and adorable 2D anime character sprites. Next month those cute little bastards get even smaller with the release of Ragnarok Online: Valkyrie…
While PCs traditionally dominate South Korea, Nintendo has made headway with the DS, so it will be interesting to see how a portable version of the massively popular MMORPG does.