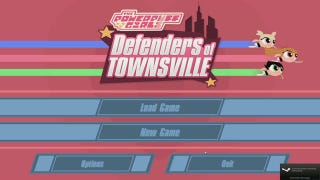 Coming March 14 to Steam from the fine folks at Cartoon Network and Radiangames, The Powerpuff Girls: Defenders of Townsville gives players the power to choose between the classic animation style from the series' first run and the horrible new one.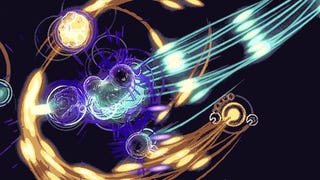 Luke Schneider of RadianGames makes great mobile games but they haven't been available on Android. Until now. Schneider's bringing his excellent Tetris-alike Slydristo Google Play, with other games like the very good Bombcats and Inferno+ to follow. He'll be bringing some of the RadianGames catalog to Ouya, too.
Luke Schneider of Radiangames has created some of the coolest bite-sized shooters I've played, starting with Xbox Live Indies and then graduating to mobile platforms. Just check out the Radiangames tag here at Kotaku and see how much well-deserved love we've given him. Radiangames latest doesn't hit iOS until…
Gorgeous explosions. Fast, frantic action. Clever, customizable design. These elements drive Ballistic SE into the category of games that reconfigures what you can expect out of a mobile gaming experience.

This twin-stick shooter starts off with a familiar old-school formula that sets players adrift in a sea of…
Last October I was excited to announce that former Xbox Live Indie Games developer Radiangames was getting into iOS gaming business with the frantic 2D shooter Super Crossfire. Then my iPad screen cracked. And my iPhone got dropped out of a speeding car.
After crafting some of the best games in the Xbox Live Indie Games program and branching out to both iPhone and PC/Mac development, RadianGames is ready to take the PC indie gaming scene by storm with the launch of not one but four brand new titles. Did I mention RadianGames is just one guy?
Last year Luke Schneider of radiangames released seven gorgeous shooters via the Xbox Live Indie Games program, each one better than the last. Then he stopped making Xbox Live Indie games, and I was sad. Come October 13, I'll be happy again.