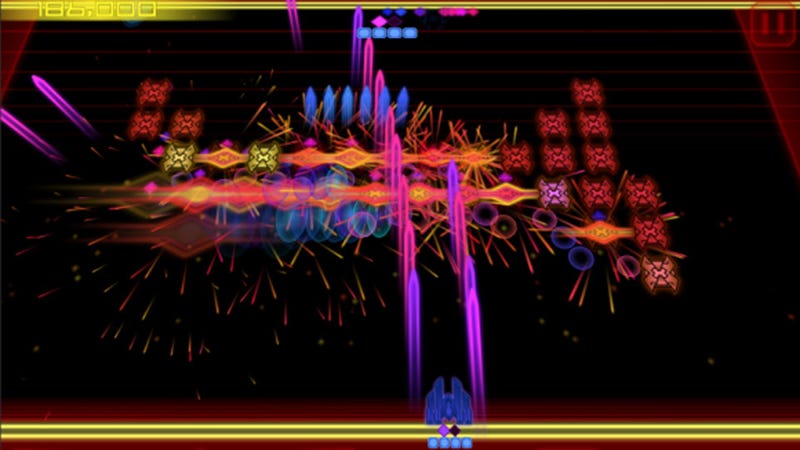 Last year Luke Schneider of radiangames released seven gorgeous shooters via the Xbox Live Indie Games program, each one better than the last. Then he stopped making Xbox Live Indie games, and I was sad. Come October 13, I'll be happy again.
Thursday, October 13 is the date when radiangames transitions from being a moderately successful Xbox Live Indie developer to a (hopefully) hugely successful iOS developer. It's the release date for Super Crossfire, the evolution of Crossfire and Crossfire 2 from back in the Xbox days. It's a top-down shooter in which the player can warp to either side of the screen at will, adding a new level of strategy and finesse to the ancient genre. It doesn't hurt that it's painfully pretty either.
Super Crossfire hits iTunes on Thursday for $.99, with the universal HD version a few dollars more. I highly recommend picking it up, because if Luke ever stops creating games altogether I might have to set some people on fire.
Launch Week, Day 1: The Release Date and Price [radiangames]
---
You can contact Michael Fahey, the author of this post, at fahey@kotaku.com. You can also find him on Twitter, Facebook, and lurking around our #tips page.