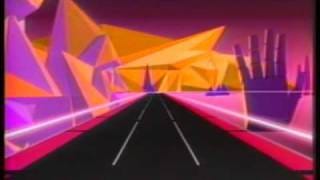 Check out this psychedelic trip of a game, courtesy the bygone days of laserdisc. In the laserdisc/CG arcade game Star Rider, racers are superimposed over a futuristic dreamscape, enabling the background to display much more advanced graphics than were typical at the time. The video only features the CG background,…
While you're taking in that shakycam above, this Twitter feed says Trackmania 2 will be a PC release at launch ("No XBLA, PSN or Mac ports. Nadeo only want to focus on PC.") and will feature four splitscreen modes: Cup, regular championship, team, and cooperative. Nadeo is said to have spent three years working on it.
In an interview, EA Sports boss Peter Moore says his division's plans for doing more NASCAR games have, like Ray Earl Don's No. 78 Chevy in turn four at Rockingham, done blowed up.