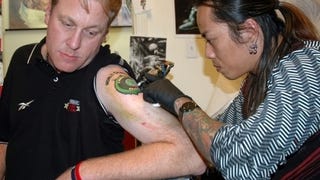 Former Red Sox pitcher Curt Schilling and his Massachusetts-based game company 38 Studios have been working on a MMO code-named Copernicus. What platform will it be coming to?
Everyone isn't happy with the character design for Super Street Fighter IV's Juri. Whether it be the eyes, the breasts or the outfit, some folks on the Korean internet think Capcom got the character design all wrong. Or did it?
Prince of Persia is getting a make over, one that not only gives the Prince a new look but breaks from the storyline that linked the franchise's trilogy so close together.