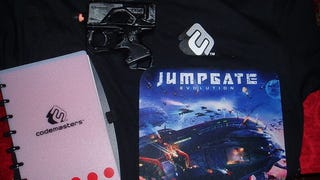 Last Thursday's Codemasters event had some major pluses and minuses. I'm counting Overlord II as a plus – and all three times the speakers blew out as minuses.
Overlord: Minions for the DS reminds me of a certain game where you have four different-colored playable characters that you guide with a stylus to work together to solve puzzles.
Codemasters loved the work of Writers' Guild Award nominee Rhianna Pratchett so much they bought the company! Well, they didn't actually buy her, but they have brought her back to pen the stories for the next three Overlord titles, Overlord II, Overlord Dark Legend for the Wii, and Overlord Minions for the DS.
Fans of the console Evil 'em-up Overlord have already been primed for the upcoming Overlord II. Suppose they find themselves in the Outside World, though — is the DS game Overlord: Minions going to scratch the itch for a bit of handheld Overlordin'?