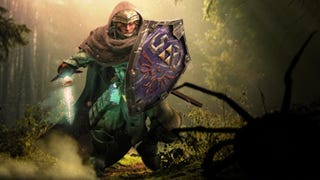 Here are two pieces from CG artist Gabriele Maiocoo, showing us what a badass, more grown up Link would look like. He didn't skip leg day that's for sure. Would fit nicely with these realistic enemies, which are also from The Legend of Zelda series.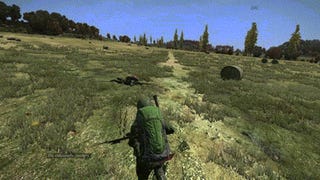 A minor, but helpful glitch can boost your otherwise slow and sometimes tedious travel speed in DayZ. Try to reload your weapon while crawling and get ready to travel at the speed of light... or at least at the speed of a truck.
This amazing, detailed artwork made by illustrator Chester Ocampo keeps reminding me how hyped I'd be for a game with a similar art style. Something with a bit of that early 90s Ghost in the Shell touch, with a protagonist similar to Major Kusanagi or even Konoko from Bungie's 2001 Oni.
Drones and robots of all sizes. That's some fine, detailed artwork—titled Game of Drones—by Montreal-based visual development studio OXAN. Could even work as a great concept art for a dystopian video game set in the near future.
That My Bloody Valentine: Loveless billboard stands out quite a bit in digital artist RubiaDmc's great Final Fantasy VII mashup. That sign was all over Midgar!