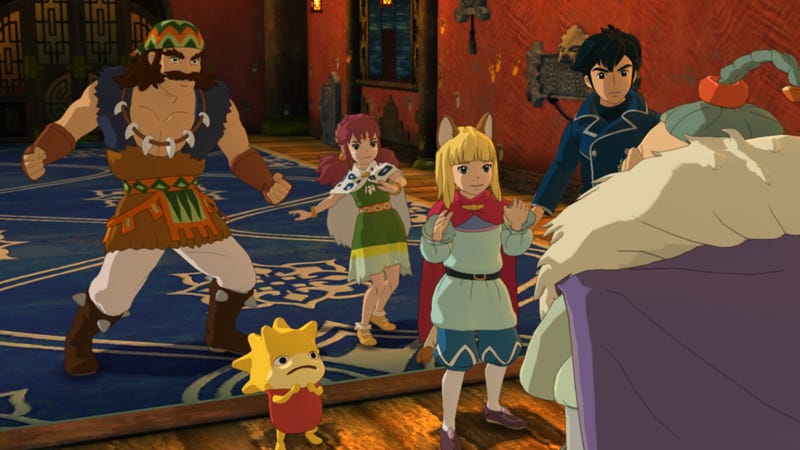 In Ni no Kuni II there are well over 100 sidequests you can undertake. They're mostly a collection of sugary mini-stories that helps bring you into its good-natured, colorful, storybook JRPG world. It took a special kind of bastard to undermine the game's overwhelming positivity. I found him in Hydropolis.
We don't get to run too many Japanese games on Fine Art, so it's a pleasure tonight to be able to feature some of the work that went into Ni no Kuni 2.
Ni no Kuni II is out today, and it's easy enough that you probably won't need much strategy to get through the story. But it's also got some unique systems, including an elaborate kingdom-building feature that can be a little overwhelming. Here are some tips on how to get the most out of the whole game.
Ni no Kuni 2 was supposed to be out this month but was delayed two months. While you wait, check out this 25-minute gameplay demo video. 
Today at the PlayStation Experience, developer Level-5 announced Ni no Kuni II, a sequel to the lovely cartoon role-playing game they developed in coordination with the talented animators at Studio Ghibli.