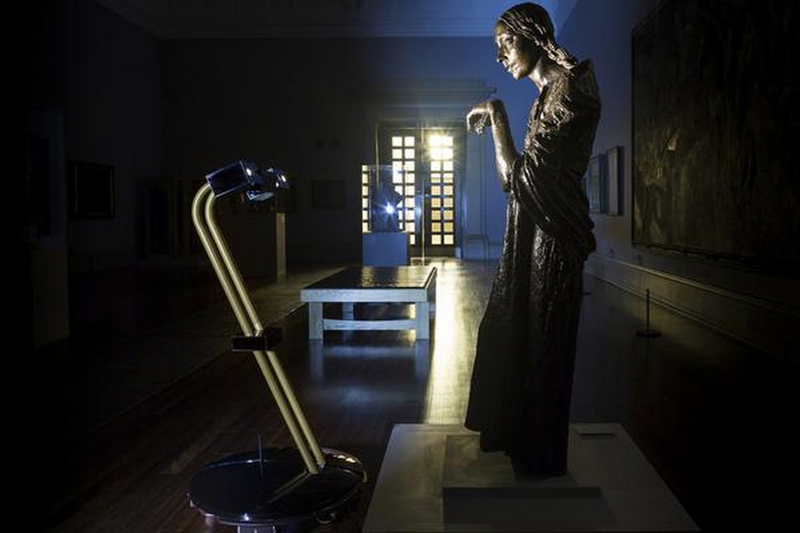 For the next five days, four robots will patrol the Tate Gallery in London. You can view the feed at the official site, and even request to control the robot remotely:
As mentioned back in December, the audio guides used by the Louvre, one of the most famous museums in the world, were to be replaced this spring by the Nintendo 3DS, using content programmed by Nintendo. This promotional video shows the device in action.
When the Smithsonian American Art Museum opened voting for their upcoming Art of Video Games exhibit earlier this year, the resultant frenzy from gamers wanting to make sure their own personal Best Game EVAR was among the chosen crashed the institute's servers. The winning list of games got revealed back in April and…
The Smithsonian American Art Museum revealed the winners of its public vote to decide what games will be featured in their exhibit, The Art of Video Games, today. The exhibit creates a visual history of the evolution of gaming from its humble beginnings through the present. The vote, which took place between February…
While the argument over video games as art rages on, there can be no denying that games have influenced art, as evidenced by the WoW: Emergent Media Phenomenon at the Laguna Art Museum in California.
As the cultural impact of gaming becomes more apparent to societies where the hobby was once considered as something only children and 'older children' participate in, groups are understandably taking steps to help preserve the rich legacy of video game culture. To that end, academics at Nottingham Trent University…