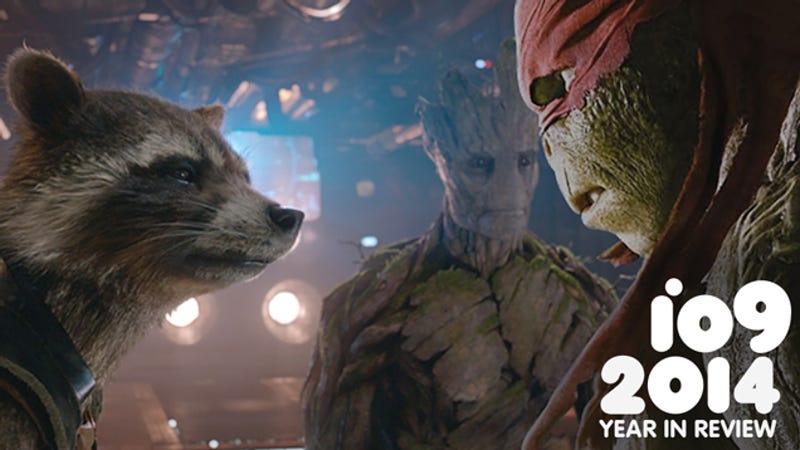 This was a weird year for movies. The box office was weak, but also, most films didn't deserve love or hate. They were just... okay. But the genre movies that did stand out were either brilliant experiments, or horrible misfires. Here are the 10 best and 10 worst science fiction and fantasy movies of 2014.
Now that we've gotten all of that superhero nonsense out of the way, it's time for the Infinity 2.0 figures that true Disney fans have been waiting for.
Pop culture is a never-ending source of wonder and amazement. We're seeing some really top-notch, innovative writing across every medium right now. But there's also a lot of tired, warmed-over stuff, that feels copy-pasted from script to script. Here are 20 screenwriting moves we'd be happy never to see again.
It's the middle of summer movie season. These days, that means tons of movies, designed to bring in the broadest audience to justify their $100 million-plus budget. And sometimes, you can tell these films, deep down, want to be "B" movies. Here are 10 huge-budget movies that would have been more fun with less money.
Are you ready for one wild summer? This year brings legendary superheroes, famous monsters, and fantasy icons. There are two Michael Bay films, but also the ultra-weird Guardians of the Galaxy. Plus the post-apocalyptic Snowpiercer. Here are 33 science fiction and fantasy movies you need to know about this summer.