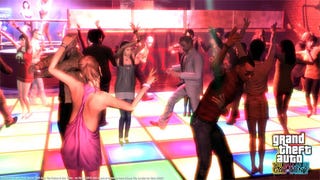 Kotaku Brazil editor Renato Bueno reports on a Brazilian court order that seeks to remove Rockstar's Episodes from Liberty City from retail and digital distribution worldwide, due to the unauthorized use of music from an eight-year-old DJ's dad.
It's a no holds barred legal struggle between partners Jakks Pacific and THQ over when and if they should renew their licensing agreement with the WWE, set to expire at the end of this year.
Former employees of the recently shuttered Factor 5 studio in California are taking the company to court, claiming that it fraudulently transferred assets, including source code for the next Rogue Squadron title.
Closing one of the last doors left over from last year's EA takeover bid, Take-Two Interactive has entered into an agreement to settle a shareholder lawsuit stemming from their failure to consider EA's offer.