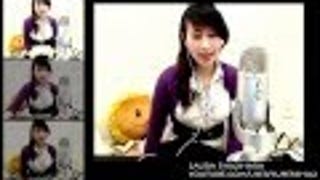 Here's composer/songwriter Laura Shigihara with a lovely a cappella version of "Lament of the Highbourne" from World of Warcraft.
I'm sure it has something to do with the fact that lately, "Fi's Theme" from Skyward Sword has sort of become my favorite piece of Zelda music. So, I very much enjoyed this vocal performance from Laura Shigihara.
Last year's To The Moon was an emotional game, a throwback storybook that really wore its heart on its sleeve. I liked it a lot.
Video games have a language all their own. It's a language that most people understand implicitly—concepts like extra lives, leveling up, experience points, and boss battles have gone mainstream. That language has begun to seep into other media as well—movies like The Matrix, Source Code, and books like those in the …