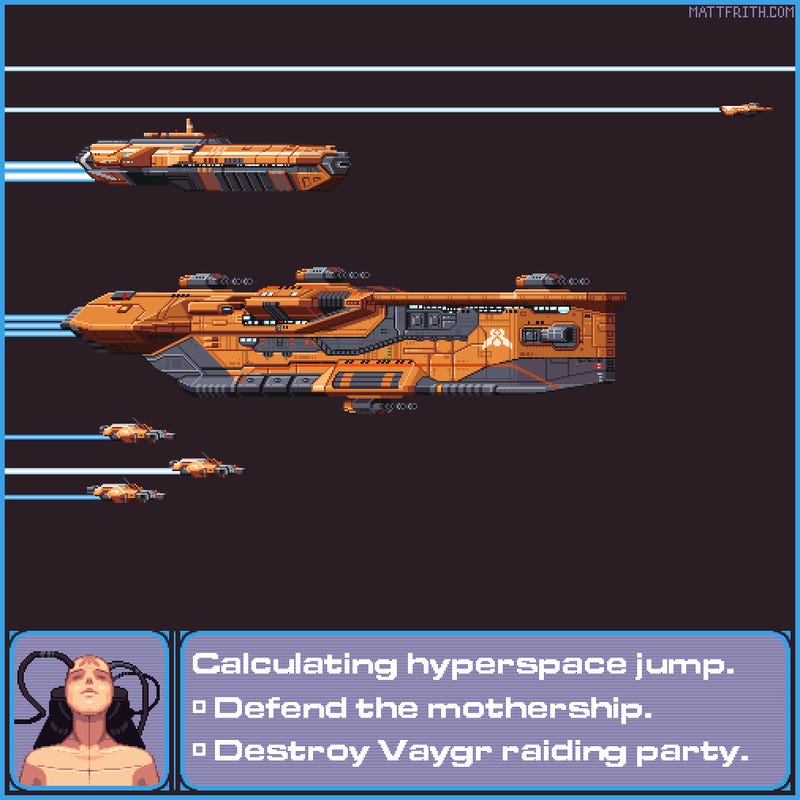 In honour of Homeworld Remastered's release — and the game's enduring style — artist Matt Frith put together this homage to Homeworld 2. Suddenly, I want to play a 2D Homeworld, real bad.
As a fan of space combat sims, my gut twisted as I watched the massive battle between the Reapers and everyone else play out via cut scene in Mass Effect 3. I wanted to control it. Phoenix Interactive's Mass Effect Reborn mod for Homeworld 2 gives me that chance.
Surprising absolutely nobody - I've got money on these being the only releases the series' new owners ever bother with - Gearbox announced over the weekend it will be releasing HD upgrades to both Homeworld and Homeworld 2.
Ask anyone who likes strategy video games and spaceships what their favourite title of all time is and, if they don't say Homeworld, they're either lying or are seven years old.