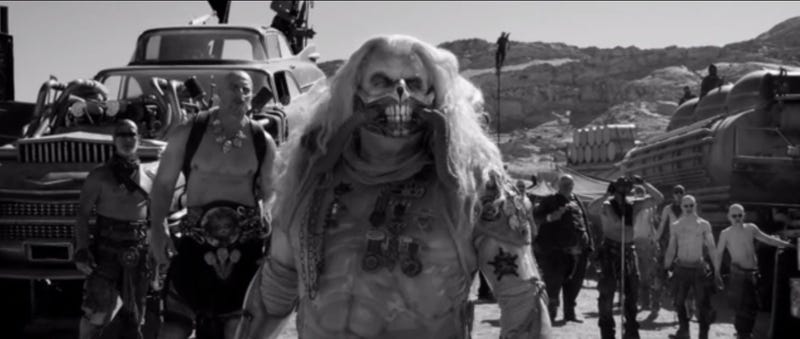 One of the most striking things about Mad Max: Fury Road is the insane palette, full of rich, bright primary colors. But director George Miller said if he'd had his way, the movie would have been in black and white. Now you can see what that would look like.
You don't realize just how crappy most action movies are, until you see something like Mad Max: Fury Road — a movie in which there are no "action scenes" because the action pretty much never stops. And the film's constant sense of violent motion is in the service of incredible imagery and transcendant moments.
Yesterday, it was Star Ocean 4 designer Yoshinori Yamagishi going on about how video game storytelling could exceed books or film. Today, it's Mad Max director George Miller. Tomorrow? Who knows.
God of War II designer and number one Facts of Life fan Cory Barlog got back to bloggin' today, giving the world an update on his latest project, a video game based on Mad Max. Barlog's whittling away on the game's story with Mad Max director George Miller with the two having apparently "put the final touches on the…