DCS World, already the ultimate air combat simulation, is about to get better. Way better. It's in the process of co-developing an F-14 Tomcat add-on, and that sound you hear is my inner-12-year-old squealing like it's Christmas morning.
In celebration of the People's Liberation Army Air Force's 65th birthday, and because they are seriously a powerful force now, China is supposedly releasing a free gaming application called Golden Helmet. Judging by its cover, in this game you triumphantly blow American F-15s to smithereens with your J-11 Flanker…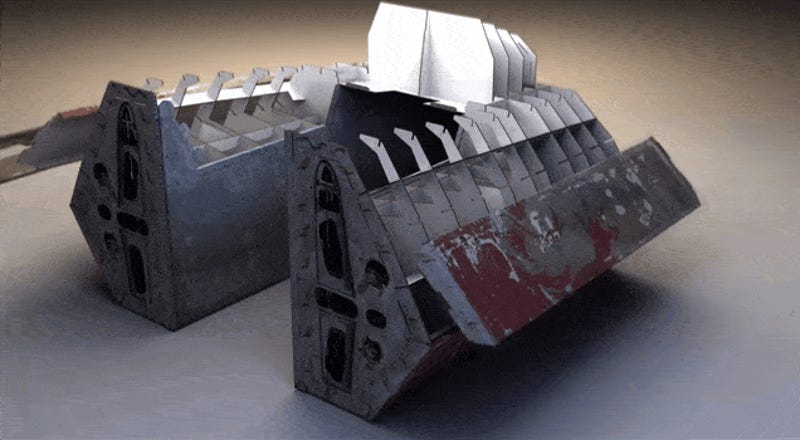 This is a Kickstarter for a cardboard package that, when assembled, becomes a wrap-around cockpit for your flight sim and space shooter sessions.
Modern flight simulators - not the recreational kind, the actual kind used to train pilots - are enormous, expensive things. They're impressive, sure, but their cost and size mean they can't exactly be used every day. Which is why a company has been given money by the US Air Force to develop something a little more…
The MetalStrike from Genius is a Joystick With Built-In Air Conditioning. Yeah, I'm just going to leave that one hanging for a bit. I sometimes wonder if when future generations talk about our era and the decades-long financial and environmental apocalypse that it produced, they will mention stuff like this as…