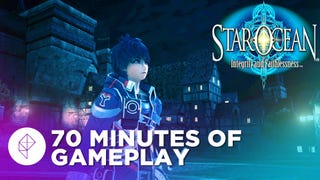 Here's the English trailer for Bayonetta: Bloody Fate, coming to North America on Blu-ray and DVD combo October 21. Richard Eisenbeis found the Japanese version of the movie to be gloriously over-the-top. I'm sold.
Vlambeer's Rami Ismail reminds the world in this piece - well, those of us in the English-speaking part of it, at least - that the fact we speak English has us at a big advantage when it comes to video games and the internet.
For students in Japan, it sometimes seems like many are only studying English to pass tests. What fun is that?
Back in 2006, we brought word that middle and high school students in Kyoto Prefecture's Yawata City were using the DS to study vocab. Now, in 2009, the front page of today's Yomiuri Shimbun says...