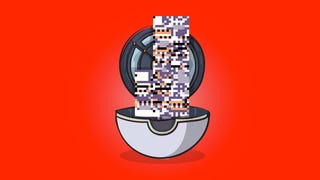 The maker of Angry Birds, one of the world's most popular video games of any type, today said it "does not share data, collaborate or collude with any government spy agencies." The statement follows a report yesterday that said American and British spies have harvested data collected by the game.
Every Awful Edward Snowden Game, Reviewed. There are a lot of cheaply made games about Edward Snowden. Most of them I don't want to touch with a 10-foot pole. Lucky for us, our friends at Animal New York sat down and played them, so we don't have to.
If you've ever played Temple Run and thought it needed a little less temple and a little bit more whistleblower refugee, you're in luck: there is now an endless runner based on the life of Edward Snowden.
Look, if you're going to troll fans of the Marvel Universe, Falcon aficionados and all of America, you can't do it much better than this new fake trailer for the upcoming Captain America: The Winter Soldier. Cap punched Hitler back in the 1940s. Now he's slapping Obama. What are you trying to say, Taiwanese…