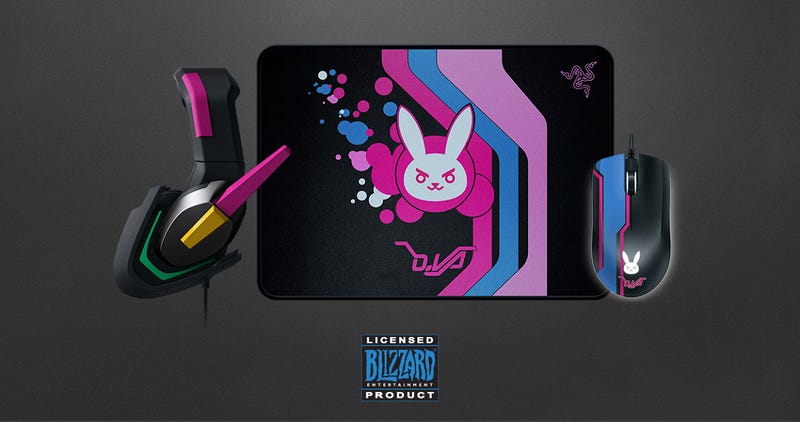 Overwatch's D.Va gets her own set of gaming gear. Razer's decked out its Abyssus Elite gaming mouse and Goliathus mouse mat in pink, blue and black, and created a new MEKA gaming headset to bring it all together. The mouse and pad are available now, with the headset coming later this year.
A new skin for D.va in Heroes of the Storm was revealed over the weekend, and it's themed around World of Warcraft's Deathwing the Destroyer. Fans cannot stop drawing it.
It's no secret that Overwatch players are precious about the game's balance changes. On the internet, fans act as armchair game devs, flooding the Overwatch forums with strongly-worded opinions whenever there's an unpopular or surprising change. Most recently, the forums overflowed with salt after the popular tank…
A hilarious glitch made its way into Overwatch with Tuesday's update. Dvas are getting flung out of their mech suits and into the abyss on the 3v3 mode's Ecopoint Antarctica map.

Unless you're living under a rock, you probably noticed the Women's Marches going on all over the world this weekend. The political protest is home to all sorts of people, messages, and signage, including from Blizzard's Overwatch.
I'm not playing much Overwatch, but I am fascinated by the characters and setting enough to drop cash on some toys, especially if they're as cool as LEGO builder Taylor's version of D.Va.
I told you guys that D. Va was a total badass. But did I tell you that she's so much of a badass that she can get Overwatch's coveted "Play of the Game" just by walking?