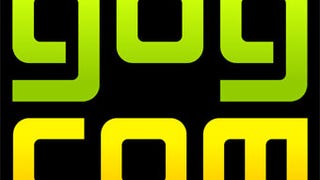 DRM-free classic PC game store GOG.com is rolling out deals for the holiday season, with up to 40% off 171 titles, including Duke Nukem 3D, Freespace 2, Fallout, and Beyond Good & Evil, with free Tex Murphy for everyone.
Good Old Games, the DRM-free digital download service for classic PC games, teams up with Cyan Worlds to bring classic adventure game series Myst back into service.
CD Projekt's DRM-free classic computer game download service has secured several titles from French publisher Microids, including Mega Race, one of the premier showcase titles for CD Rom technology.
CD Projekt's Good Old Games website gets a healthy dose of point and click today, announcing a deal with Adventure Soft to bring classic adventure titles to the service, beginning with Simon the Sorcerer.
Purveyors of classic, DRM-free games at low, low prices Good Old Games have just announced a rather epic addition to their library. They've entered into an agreement with Epic Games to bring a selection of titles from the Unreal series to their service, including Unreal Gold, Unreal II The Awakening Special Edition,…