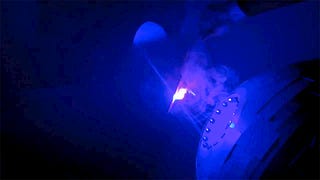 There's probably a good reason—involving lawsuits and lawyers—why toymakers don't include working superlasers on their Death Star playsets. But since Patrick Priebe doesn't plan on selling his Death Star replica to the public, he had no qualms about including a terrifying 84-watt laser.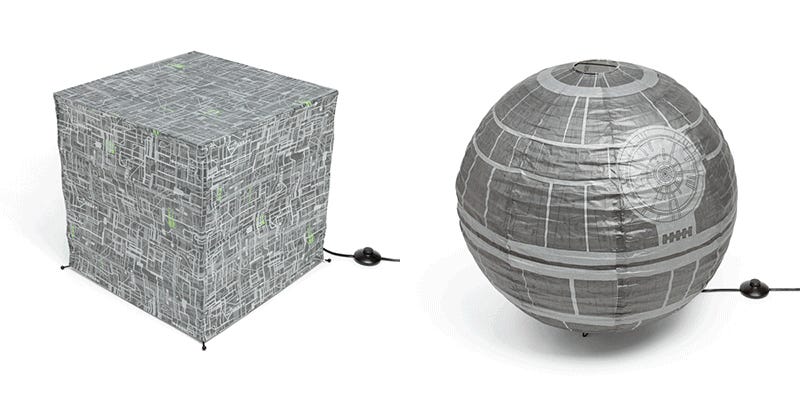 Paper lanterns are the cardboard furniture of the lighting world. They're light, they're cheap, and they're incredibly fragile. But there's even more reason to take good care of these paper lanterns from ThinkGeek: they look like tiny versions of the Borg Cube and the Death Star when switched off.
Ever since I learned how inaccurate Star Wars battles really were, I've been thinking about how off the entire Star Wars universe is. I get it, in a place where people have telekinetic powers and can shoot lightning from their fingers; you can't exactly expect things to line up with… well, physics. When I started…
"Space Station Earth" is a digital map that turns our entire planet into a cold and otherworldly spaceship. Our terrestrial home transforms into George Lucas' scourge of the Galaxy—the dreaded Death Star.