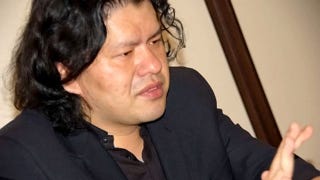 Last week, Japanese game designer Kenji Eno passed away at the age of 42. Eno was well known for his survival horror games, D, Enemy Zero, and D2, as well as his unique and sometimes eccentric opinions and behavior, like the development of the Sega Saturn game, Real Sound, a video game that features no video.
Kenji Eno, musician and game designer, passed away yesterday at the age of 42. He died of heart failure, induced by high blood pressure, reports The Asahi Shimbun.
Not all horror video games are created equally. Some focus on creating an atmosphere of isolation and vulnerability. Others rely on shock to frighten the player, while making sure there's enough firepower laying around to shoot horror right in the face. Confused? Perhaps this handy graphic will help.