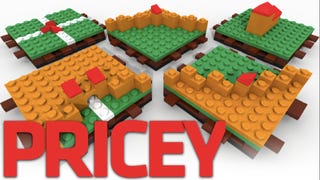 LEGO.com offers a service called Design by Me that allows hobby brick builders to dream up their own creations for which LEGO will do a one-off creation, complete with custom box. All of this is for a price. And the price for Cal Henderson's LEGO Carcassonne is high.
Finally, a reason to buy an iPad: there's a version of classic (and highly addictive) board game Carcassonne on the way.
Classic German board game Carcassonne - which has already turned up on Xbox Live Arcade - will also soon be making the leap to the Nintendo DS, courtesy of Koch Media.