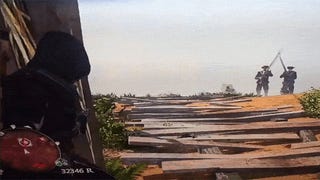 Apparently it's not just time and history that evolves in the Assassin's Creed games, but the NPCs' artificial intelligence too, as YouTuber cchrist1000 sadly experienced during his ACIV session.
Ever wonder what would happen if you mashed Assassin's Creed IV and Minecraft together? Good news, this version of the first Black Flag trailer by Nacker11 gives us a taste of that crossover. Seems like it would work!
So Ubisoft officially confirmed Assassin's Creed IV: Black Flag today. If you're a weirdo like me, then you weren't spending the majority of your time speculating on the gameplay or setting, but instead were wondering what level of involvement the American hardcore band Black Flag had in the process.